Massage Therapist working within
a Chiropractic Clinic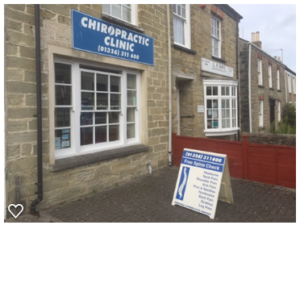 Falmouth, TR11
In 2017 Amy Dunwell, Doctor of Chiropractic and owner of Falmouth Chiropractic clinic, invited me to work a weekly clinic in her business in central Falmouth, Cornwall.
Prior to that Amy had referred her clients to my clinic who she thought would benefit from massage.
A Massage therapist and Chiropractor can complement each other's work. There isn't any conflict of interest and its working well.
You don't have to be a chiropractic client to book.   Anyone wanting   massage will be very welcome.
For bookings contact myself or the clinic directly on 01326 311600
Any questions please don't hesitate to contact me.
Thank you, Beverley