Advanced Clinical
& Sports Massage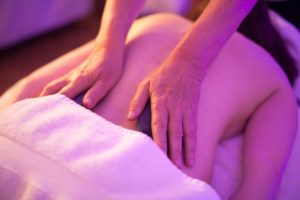 Advanced Clinical & Sports massage is the official title of my qualification and I think this may put some potential clients off as sometimes it conjures up visions of pain and discomfort. That's not the way I work. Pain in massage isn't necessary it can be the brain's way of letting us know that something's not right.
When I first meet a new client we have a detailed consultation and before any massage we discuss what the priorities are and agree a plan. If during the treatment it feels wrong in any way I shall hopefully have realised that, however, communication between us is essential at times and the client is always invited to feedback how they feel.
My extensive training has given me options to choose from and I can adapt to the feedback and adjust the treatment accordingly.
The aims are to relieve pain and discomfort in the best possible way